Overview
This qualification will develop knowledge and skills in areas such as lifting operations and developing and maintaining good working relationships. Learners can specialise in using cranes, lifting equipment, plant or machinery.
This qualification covers the following areas:
– planning lifting activities using cranes and/or lifting equipment in the workplace
– planning activities and resources to meet work requirements in the workplace
– evaluating and selecting work methods to meet project or operational requirements
– planning the preparation of the site for the project or operation in the workplace
– identifying, allocating and planning the development and use of plant, equipment or machinery in the workplace
Who is this qualification for?
This qualification is suitable for:
– workers who need the qualification to meet legislative requirements
– workers wishing to progress into a supervisory position
– people in employment who wish to enhance their career prospects
– individuals who wish to start their own business
– full-time and part-time study
There are no specific skills, knowledge understanding or any other qualifications that must be achieved in order to start this qualification, however learners must have the potential and opportunity to gain this qualification successfully.
Am I Eligible?
Download our Initial Profile Tool below to determine if you have access to this qualification. Please complete this document and send it to us at info@constructionqualifications.com. Please note that this document requires Adobe Reader to complete.
Progression
The (VQ) Diploma in Controlling Lifting Operations — Planning Lifts can lead to employment within the construction industry and provide invaluable practical experience to learners who aspire to the more technical professions which exist in construction.
The Controlling Lifting Operations — Planning Lifts (Construction) can lead to employment within the construction industry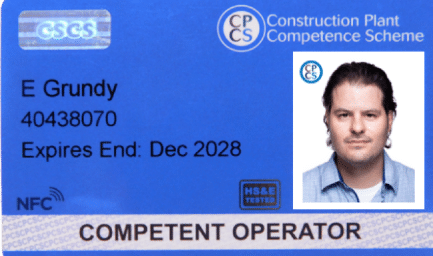 Trained Operator to Competent Operator
Qualification structure
– Develop and Maintain Good Working Relationships
– Plan Lifting Activities
– Plan and Establish Health, Safety, Welfare and Environmental Systems for Lifting Operations
– Plan Work Activities and Resources to Meet Work Requirements
– Evaluate and Select Work Methods
– Plan the Preparation of the Site for the Project
– Identify, Allocate and Plan the Deployment and Use of Plant, Equipment or Machinery