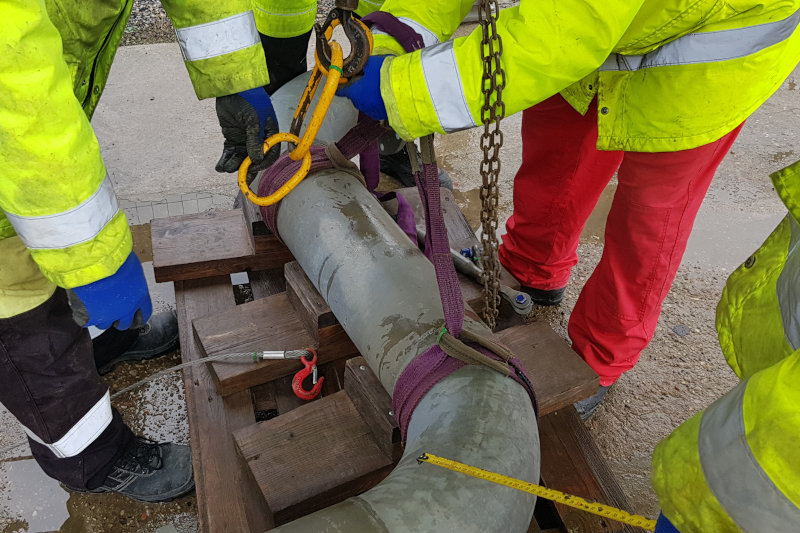 Course Aim
The aim of the NPORS Slinger Signaller Training Course is to provide delegates with the basic knowledge and practical skills involved in Slinging Loads and Guiding Cranes to the NPORS (National Plant Operators Registration Scheme) standard.
Successful delegates will be issued with a relevant NPORS Operators Card which is valid for 5 years.
NPORS Slinger Signaller Training Course Objectives
The objectives of the course are to enable delegates to:
Establish the weight and dimensions of loads and communicate this information to the crane operator.
Select, attach and detach appropriate lifting tackle.
Direct the actions of a crane moving loads by giving clear signals to ensure
safety of personnel and plant.
Determine the serviceability of tackle and how to maintain and store it correctly.
Have sufficient knowledge and practical skills to successfully complete the NPORS assessment.
Who Do We Recommend Attends The NPORS Slinger Signaller Training Course?
All personnel required to carry out the duties of a Slinger Signaller.
Course Summary
Delegates will participate in theory lessons and practical demonstrations and exercises covering:
An introduction to the construction industry.
Current relevant regulations.
Code of signals.
How to calculate safe working loads.
Effects of varying the angles of multileg slings.
Hazards associated with crane operation and how to avoid them.
NPORS assessment, which includes theory and practical elements.
Course Duration
The duration of the training course depends on the experience and number of delegates, and the ratio of delegates / machines per Instructor.
Health and Safety Training and Testing
It is recommended that all delegates complete the NPORS specific health and safety test.
Testing / Certification
All delegates will undertake the NPORS assessment and on successful completion will be issued with a relevant NPORS Operators Card which is valid for 5 years.
Important Information
All delegates must bring photo identification, this can include a valid Passport or Driving Licence.
To book this course, or for further information, contact us.
Where does this training take place?
We have an approved test training centre in Knockdrin, Co. Offaly, Ireland.
It is 5 minutes from the M4 motorway with close links to Dublin and Belfast.
Click here for directions to the training centre.
Training can also take place at customer's premises if facilities meet the test criteria.