Course Overview
The Vocational Qualification in Construction Site Supervision (Construction): Building and Civil Engineering has been designed in partnership with CITB Sector Skills Council to ensure relevance to the sector. It is also jointly awarded with the Chartered Institute of Building (CIOB) and the Institution of Civil Engineers (ICE).
This qualification covers areas such as maintaining systems for health, safety, welfare and environmental protection, planning work activities and resources to meet work requirements, controlling work progress against agreed programmes, maintaining supplies of materials to meet project requirements, implementing communication systems for the project and co-ordinating preparation for site operations.
The VQ allows learners to demonstrate competence in job-related skills in their particular area of work and expertise. It is available through employers and training providers.
Access
Entry is at the discretion of the centre.
Candidates should be in a job or placement where they are carrying out relevant tasks and responsibilities which allow them to gather the required evidence.
No prior Qualifications or knowledge are required to undertake this qualification.
Am I Eligible?
Download our Initial Profile Tool below to determine if you have access to this qualification.  Please complete this document and send it to us at info@constructionqualifications.com. Please note that this document requires Adobe Reader to complete.
Progression
The VQ ward could provide progression to:
– an VQ in Construction Site Management (Construction): Building and Civil Engineering
– degree-level study at a higher education institution
– employment in the construction sector, perhaps as a building or civil engineering technician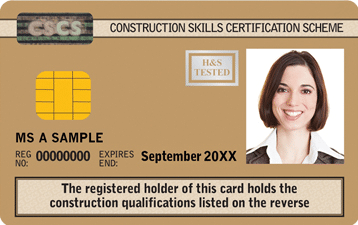 What's involved/How do I proceed
Mandatory Units
– Maintain systems for health, safety, welfare and environmental protection
– Assess and recommend work methods
– Plan work activities and resources to meet work requirements
– Co-ordinate work control
– Control work progress against agreed programmes
– Allocate and monitor the use of plant, equipment or machinery
– Develop and maintain good working relationships
– Maintain supplies of materials to meet project requirements
– Implement communication systems for the project
– Maintain the dimensional accuracy of the work
– Control work against agreed quality standards
– Contribute to controlling work quantities and costs
– Co-ordinate preparation for site operations
– Allocate work and check people's performance
Additional Units
– Manage own professional development
– Enable learning opportunities
– Contribute to the identification of a work team
– Plan highways maintenance or repair activities
– Supervise highways maintenance or repair activities
– Hand over property
– Provide customer service in construction
– Plan historical conservation/restoration activities
– Supervise historical conservation/restoration activities
– Plan demolition activities
– Supervise demolition activities
– Supervise tunnelling activities