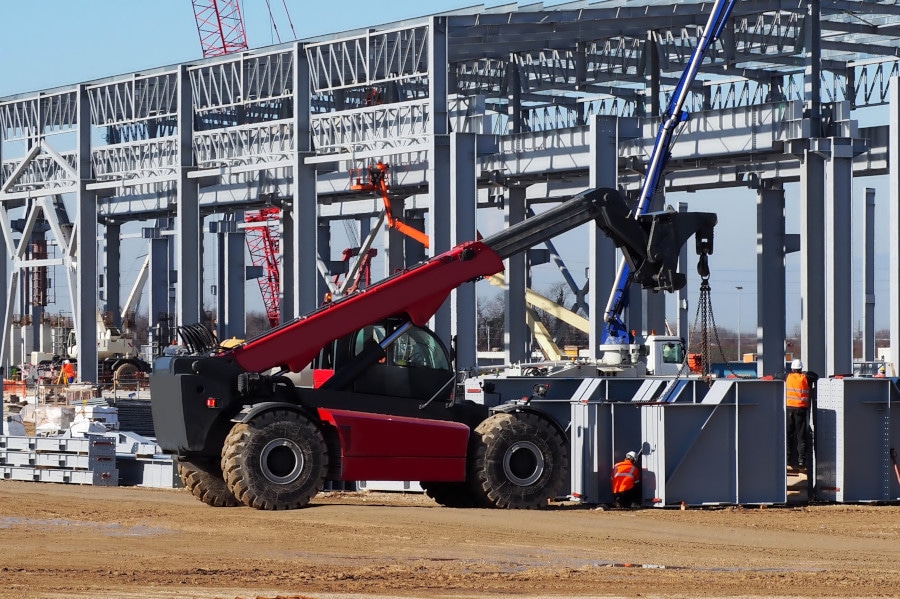 Course Aim
The aim of the NPORS Telehandler Forklift Training Course is to provide delegates with the basic knowledge and practical skills involved in operating a Telehandler Forklift to the NPORS (National Plant Operators Registration Scheme) standard.
Successful delegates will be issued with a relevant NPORS Operators Card which is valid for 5 years.
NPORS Telehandler Forklift Training Course Objectives
The objectives of the course are to enable delegates to:
Be able to operate the machine safely and correctly in accordance with manufacturer's instructions and accepted good practice.
Carry out a pre-shift inspection.
Be able to load and unload vehicles and static racking.
Understand the causes of instability of the truck and loads.
Have sufficient knowledge and practical skills to successfully complete the NPORS assessment.
Who Do We Recommend Attends The NPORS Telehandler Forklift Training Course?
All personnel required to operate a Forklift Truck.
Course Summary
Delegates will participate in theory lessons and practical demonstrations and exercises covering:
An introduction to the construction industry.
Current relevant regulations.
Introduction to machine.
Pre-shift inspections.
Controls and instruments.
Components and main types of lift trucks.
Refuelling systems.
Coolant, fuel and lubrication systems.
Emergency controls.
Manoeuvring over uneven ground.
Operator's safety code.
Handling loaded and unloaded pallets and difficult shaped loads.
Loading and unloading flatbed lorries at various heights.
NPORS assessment, which includes theory and practical elements.
Course Duration
The duration of the training course depends on the experience and number of delegates, and the ratio of delegates / machines per Instructor.
Health and Safety Training and Testing
It is recommended that all delegates complete the NPORS specific health and safety test.
Testing / Certification
All delegates will undertake the NPORS assessment and on successful completion will be issued with a relevant NPORS Operators Card which is valid for 5 years.
Important Information
All delegates must bring photo identification, this can include a valid Passport or Driving Licence.
To book this course, or for further information, contact us.
Where does this training take place?
We have an approved test training centre in Knockdrin, Co. Offaly, Ireland.
It is 5 minutes from the M4 motorway with close links to Dublin and Belfast.
Click here for directions to the training centre.
Training can also take place at customer's premises if facilities meet the test criteria.